Let Us Help You With Christmas Shopping!
Are you overwhelmed by your Christmas gift list? Want to get a head start on your shopping so you can really enjoy the season? Let us help you! Each day this week we'll highlight a special gift that you can purchase through Caroline's Promise. Some will be traditional gifts like our fair trade items or coffee. Others will be gifts that you can purchase in honor of a loved one. Each of them will help us reclaim hope for orphans!
When you purchase a gift in honor of someone we will send you this beautiful Christmas Card to give to your loved one, as a way to acknowledge what you did in their honor. So be sure to subscribe to our blog and check back each day as we help make your Christmas Giving easier!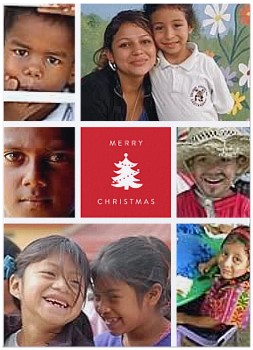 Many Memories Tree Christmas 5x7 folded card